Register now to hold your spot! Click PeeWee and Bantams teams are full but taking waitlists.
Why Us
We have created more than just a football program.  We have created an institution that grows boys, and turns them into confident and strong, Christian leaders, and models amongst their peers.    

Newest Photo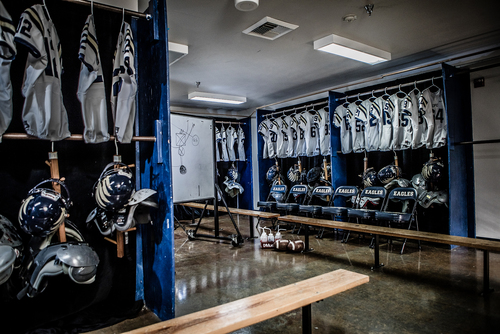 Check out our newest video!
See you on the field
Daily Devotional
Athletes
A Review of Our Time Together, Day 1
Raising a Modern Day Knight
|
June 11, 2018
Review Review the Knight's motto/creed "IF ANYONE WOULD COME AFTER ME, HE MUST DENY HIMSELF AND TAKE UP HIS CROSS AND FOLLOW ME" - Matthew 16:24 - Christ Jesus The King Review the four key concepts that we have studied. Who real men are and what they do? Real men are not passive they are involved; Real men are responsible...
Parents & Coaches
5 Major Mistakes Men Make When It Comes to Following Sports
All Pro Dad
|
June 25, 2018
When I first met my wife she was a die-hard college football fan. She had a passion for her team, and because I didn't really have a college team that I followed, I adopted hers. The first weekend in September was a big day for her because it was the first Saturday of ESPN's College Gameday. For our entire relationship, the latest sports update has been a common interest. In recent mo...
Help Spread the Word
CPC Jr. Football is changing the game this year, and we want you to be a part of it!  Help us spread the word about CPC Jr. Football by following us on Facebook and check our website for news and updates!  We want everyone to have the opportunity to take part in this monumental football program.

Visit us on Facebook