Be Strong and Courageous!
CPC Jr Football Safety
At CPC Jr. Football, we take care and go to great lengths to ensure the safety of all players on the field. CPC Jr. Football boasts of one of the highest coach to player ratios in our league. Our coaches use special instruction and teach the players safe tackling and guarding techniques. Secondly, we have done our research and use top of the line, individually fitted Xenith helmets that are factory safety checked. In addition, we use Guardian Protective Caps with all teams in practice and also in games for the 3 youngest levels. No other local teams provide this level of protection. Finally, in an effort to reinforce our safety and injury prevention protocols, CPC Jr. Football joined forces with Children's Hospital safety program. Through this partnership, we are privileged to have a Children's Hospital certified athletic trainer at each of our games.
Power of Prayer
We believe in the protective power of prayer and pray frequently for our Lord's protection to cover our franchise with safety and influence. In addition to our daily prayers with players there is a group of parents who meet at practice once a week and pray over our players and program.
Safety is Priority
We use 100% Xenith helmets; these are the best of the best and use the latest technology to protect players. They are expensive but we are committed to no shortcuts when it comes to protecting our boys. The improvements in helmet technology in the last 3-4 years have been immense.
Guardian Caps
Since the 2013 season we equipped equipping every helmet with a Guardian Cap during practices. We are the first football organization of any kind in our state to equip all helmets with these. We are going the extra mile to keep these kids safe and have had huge success in player safety improvements. This was a big financial investment and commitment by the coaches and board, but we are determined to use every tool to protect our boys! These devices attach to helmets and reduce impact by 33%. Visit the Guardian Caps site for details. In addition to protecting heads, these devices create a safer environment for knees, elbows, fingers and hands.
We've made great strides
Youth football is not the same sport that dad's played back in the day. It has evolved into a sport focused on safety and the new tackling methods have revolutionized the way the sport is taught and played. We teach USAFootball Heads up tackling techniques and strictly adhere to their tackling progression program that has proven to protect our boys. All coaches must complete USAFootball certification in this technique and make sure all boys are competent in the process before being allowed to have any contact. The entire league has adopted this standard ensuring safer play during all games.
Reduced Contact
Contact during practice has been reduced (this has been the trend at all levels of play). Any drill involving contact is always tightly supervised by a certified coach. Tackling is taught and drilled during practice from players standing close to each other.
Safety Training
Coaches are trained in safety. We were the first franchise in our league with a dedicated franchise level Safety Director who enforces and monitors all safety and safe practice guidelines. The Safety Director commits to a special training program with the league. Each team also has a safety coach that has received special training and all coaches complete 2-3 hours of concussion awareness training.
We specifically chose this league due to its narrow age and weight restrictions.
Certified Trainers
As part of a special research study with the UW there will be certified athletic trainers at almost every NJFL game from Children's Hospital. Most high school games can't even boast of that!
In 2016: CPCJF has invested in the ShadowMan tackling system to teach safe tackling. Big investment but huge safety enhancement! Details at www.ShadowManSports.com.
Coaches Certifications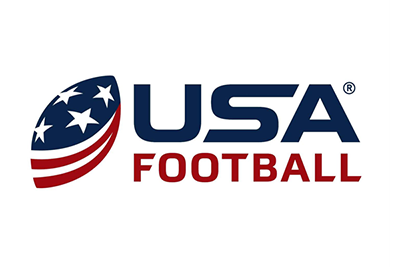 USA Football
Heads Up Football (Safety)
All of our Coaches are certified through USA Football - Heads Up Football. Heads Up Football is a unique program that advances player safety through education and nationally endorsed standards. We coach the coach to make football safety a central part of the game.
USA Football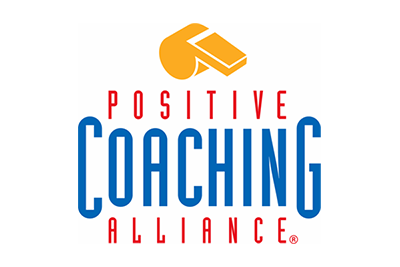 Positive Coaching Alliance
Coaching for winning and life lessons - Our vision to raise young men into strong leaders begins with our coaches. Each one of our coaches is certified through the Positive Coaching Alliance with a goal to teach our players positive life lessons as well as football success. Our coaches are trained to Fuel Emotional Tanks, Coach for Mastery of Sport (Not Just Scoreboard Results); and Honor the Game.
Positive Coaching